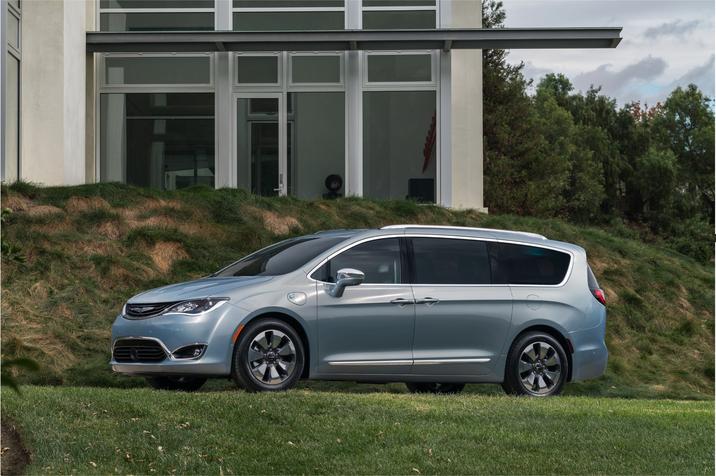 Earlier this year, Fiat Chrysler Automobiles (FCA) and the Google Self-Driving Car Project announced a ground-breaking collaboration. The automotive company will be working alongside Google to introduce Google's self-driving technology into a fleet of Chrysler Pacifica Hybrid minivans, maximizing the reach and effectiveness of Google's research. This demonstrates that Chrysler is an innovative and progressive company and places the Pacifica Hybrid as the minivan of the future. If you're looking for a 2017 Chrysler Pacifica for sale in Larchmont, NY, visit Larchmont Chrysler Jeep Dodge Ram today. We want to be your car dealership of choice.
The Future is Now
The Google Self-Driving Car Project, in existence for seven years now, aims to prevent vehicular-related deaths by developing self-driving cars for everyday usage on American roads. Google's self-driving cars have already driven over 1.5 million miles on public roads. They're currently being tested across the Southwestern United States. This unique project is based at X, a moonshot factory within Google's parent company, Alphabet.
A Powerful Collaboration
Chrysler possesses the important designation of the being the first automotive company to partner directly with Google's Self-Driving Car Project. Chrysler and Google engineers will work alongside each other on these Pacifica Hybrids, each bringing their unique expertise to the table. The process is sure to streamline and optimize the research process and get self-driving technology into American consumers' hands sooner.
The Progressive Choice
If you want to be a part of the future of automobiles, visit us at Larchmont Chrysler Jeep Dodge Ram today and test drive a 2017 Chrysler Pacifica for yourself, or check out our extensive inventory or new vehicle models. We serve clients in Greenwich, CT, as well as White Plains and Yonkers, NY. Our friendly staff emphasizes customer service and convenience above all, so feel fee to contact us today!