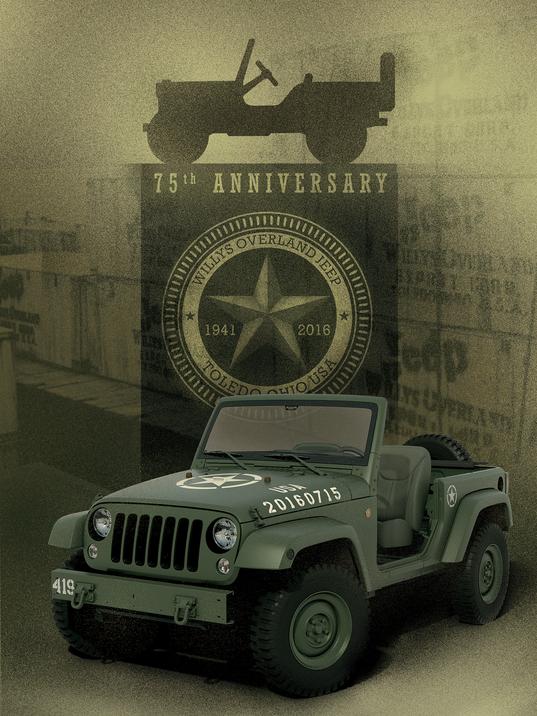 Would you love to drive a piece of American history? Jeep has released a spectacular Wrangler 75th Salute concept vehicle in honor of the brand's seventy-fifth anniversary this year. This Wrangler will echo the styling and color scheme of the Willys MB, the first vehicle Jeep ever built. The Willys MB won the US military's search for a custom-designed combat vehicle - this legacy of rugged capability is the foundation of Jeep as a company. If you're looking for a 2016 Jeep Wrangler for sale in Larchmont, NY, visit Larchmont Chrysler Jeep Dodge Ram. We offer an unparalleled selection of Jeep vehicles, including hard-to-find models.
An Anniversary Worth Celebrating
In 1941, Jeep earned the first US military contract with an automotive company. The brand designed and built a lightweight, highly functional vehicle called the Willys MB. Today's Jeep vehicles look very similar to this original design, proving the longevity and practicality of its styling and features. Jeep has the distinct honor of being the first to design a vehicle for US soldiers in combat in 1941 - it's certainly an anniversary worth celebrating.
Off Road Detailing
This commemorative vehicle is based on a Wrangler Sport model. Features include a 3.6-liter Pentastar® V6 engine, a six-speed manual transmission, 16-inch steel wheels, 32-inch military non-directional tires, hood latches, a rear-mounted spare tire, steel front and rear bumpers, tow hooks and low back canvas seats. You'll be comfortable and more than prepared for whatever life throws at you when you're in a 2016 Jeep Wrangler.
Plan Your Adventure Today
Many of our clients at LarchmontChrysler Jeep Dodge Ram identify with the rugged and adventurous attitude embodied by Jeep vehicles. We are proud to serve the surrounding areas of White Plains and Yonkers, NY, as well as our neighbors in Greenwich, CT. Visit us today to test drive the iconic 2016 Jeep Wrangler , or browse or extensive inventory of new vehicle models!