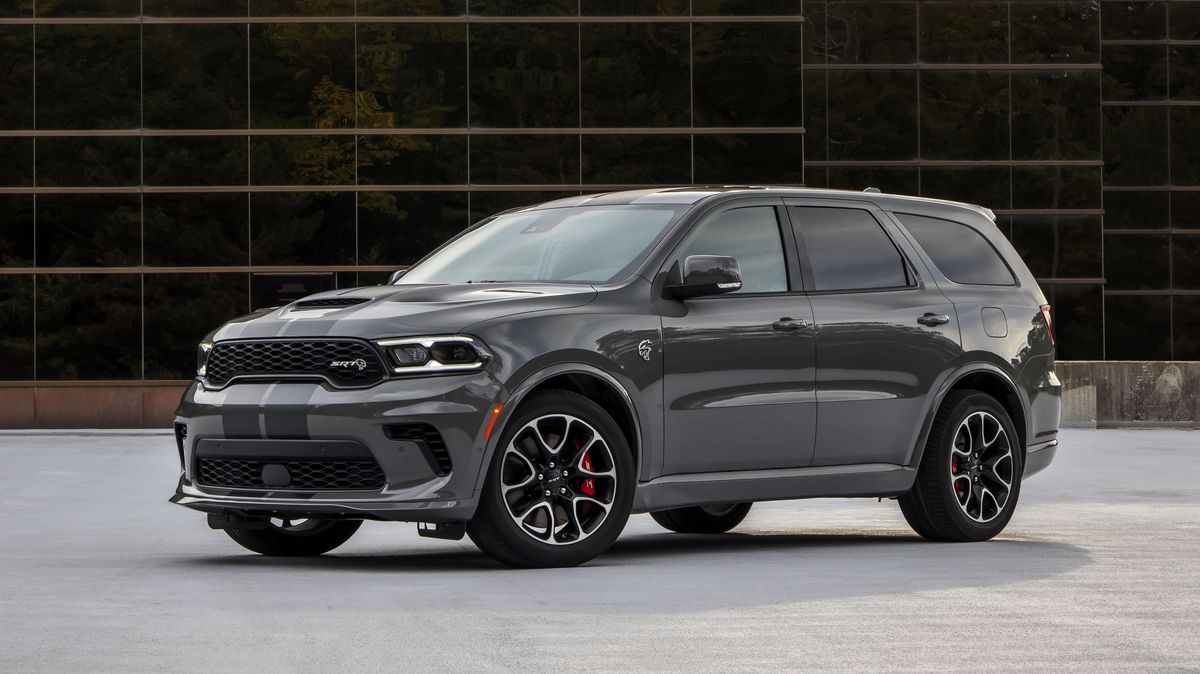 The Dodge Brotherhood of Muscle welcomes a new entry for the 2021 model year - the indomitable Dodge Durango SRT Hellcat. Only 2 000 units of Dodge's most powerful SUV ever will be made available for purchase. The almighty 2021 Dodge Durango SRT Hellcat is designed with three rows of seats to convey the whole family wherever you want to go confidently. Find the 2021 Dodge Durango for sale at Larchmont Chrysler Jeep Dodge Ram.
Highlights Of The 2021 Dodge Durango 
Several much-welcomed features make this Dodge model an incredible buy. The model is ideal for customers looking for monstrous power and performance, inimitable styling, and a whole host of convenience and safety-focused in-vehicle technologies. This purposeful menu of features in the interior cab includes a driver-oriented cockpit with Uconnect 5 with a 10.1-inch touchscreen with a refreshed wrapped and accent-stitched mid-bolster. The Uconnect 5 represents the most advanced infotainment system offering customers greater personalization and faster connectivity.
The muscular stance of the model's exterior accentuated by aggressive design cues includes a refashioned front fascia, sculpted hood, slimmer headlamps, LED daytime running lamp, raised fog lamps, and a new and unique performance spoiler. Customers are also offered a select choice of wheel options.
Are you looking for a reputable Dodge dealership near you? Make Larchmont Chrysler Jeep Dodge Ram your top choice for an exciting inventory of popular Dodge models as well as fantastic new Dodge deals. 
2021 Dodge Durango Promises No-compromise Performance
The offer of uncompromising capabilities and performance of the 2021 Dodge Durango is backed by a sterling lineup of powertrain options represented by the supercharged 6.2-liter HEMI Hellcat V-8 engine, proven 392-cubic-inch HEMI V-8 engine, and the characteristic 5.7-liter HEMI V-8 engine. Equipped with such massive muscle power, it is easy to see how this Dodge-produced SUV manages to successfully outhaul competing rivals.
Find your next new Dodge for sale at Larchmont Chrysler Jeep Dodge Ram. Visit our Dodge dealership in Larchmont, NY, for an up-close and personal new Dodge review. We are easily located by customers living near White Plains, NY, near Yonkers, NY, and near Greenwich, CT.