New York's Best Jeep Dealer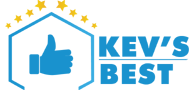 Larchmont Chrysler Jeep Dodge Ram comes first on this list.
New York's Best Jeep Dealers:
The top-rated Jeep Dealers in New York are 
#1 Larchmont Chrysler Jeep Dodge Ram - offers an extensive collection of Jeep vehicle
They offer the most collection of Jeep vehicles. They have all the tools to ensure great service. In addition to that, they sell Chrysler, Dodge, and RAMs too. You will surely find your dream car with this dealership.
Are you in search of  2021 Jeeps? They have their full-line up! You won't go wrong with their exclusive choice. Perhaps you fancy a pre-owned car more? They've got you covered. You will have many options to choose from. To learn more about their services, you may easily check out their website. Hurry now and schedule an appointment today.
REVIEWS:
"My service was handled promptly and very efficiently. The work was itemized and explained as well as completed earlier than I expected at a very reasonable price. Friendly staff with a cup of coffee and newspaper available in the dealership. Thank you." - James Toms