Wagoneer, Jeep, and Ram vehicles win prestigious awards near Yonkers, NY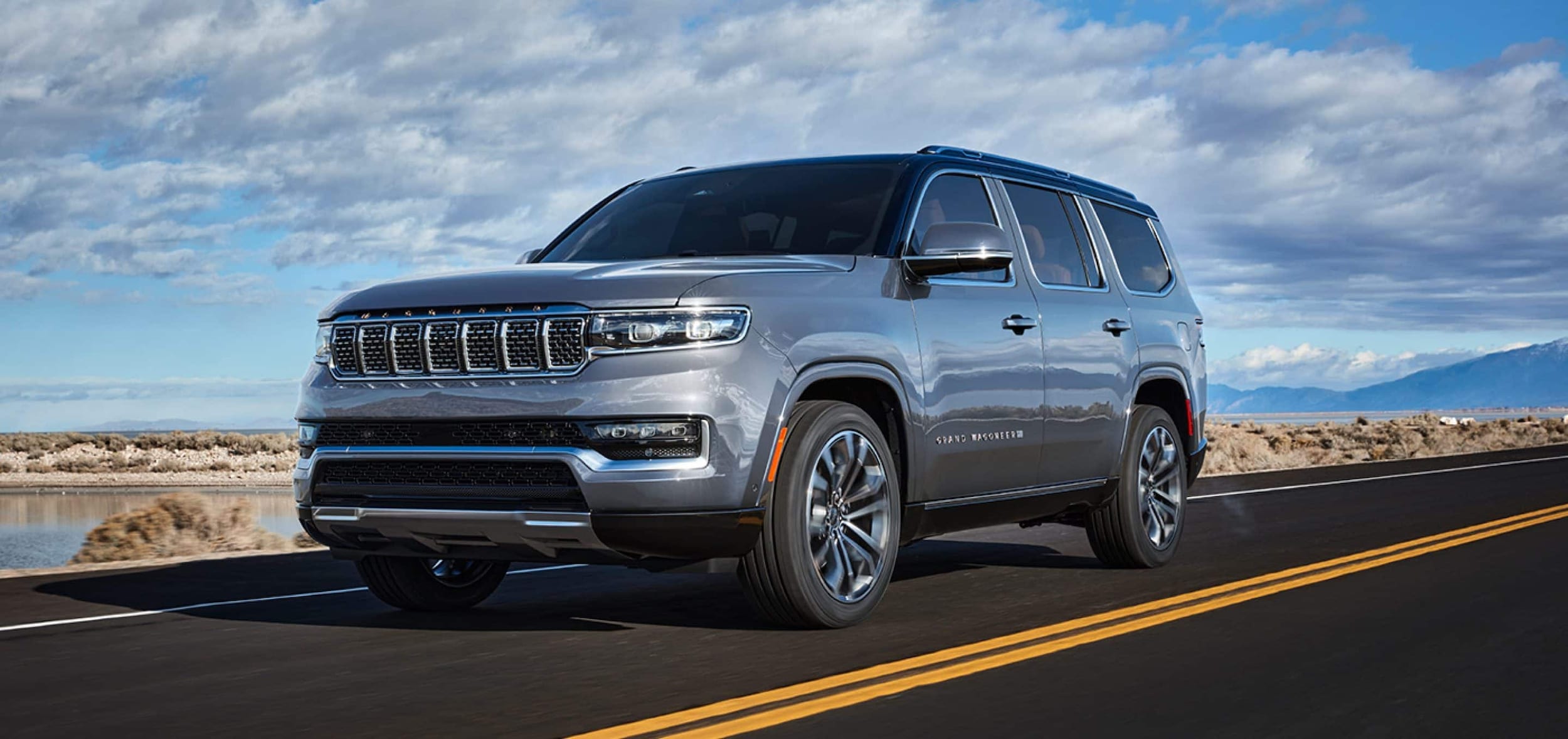 The 2022 Jeep® Grand Cherokee L and 2022 Jeep Wrangler achieved class wins in the New England Motor Press Association (NEMPA) winter vehicle competition. The brand-new 2022 Jeeps and the 2022 Ram 1500 are the region's official winter pickup, while the Grand Wagoneer is the official winter SUV of this competition.
Over a month, from November to March, NEMPA reporters put vehicles from many manufacturers through the harsh New England winter weather. Winners are announced at a one-day testing and scoring event at NEMPA headquarters in Middleborough, Massachusetts.
"The Grand Wagoneer sets a new standard for luxury SUVs," said John Paul, president of the New England Automotive Press Association. "It has everything you need to take the road less traveled with up to 510 hp and the towing capacity to tow up to 9,850 pounds while surrounding its occupants in luxury. The Ram 1500 won the tough pickup truck category with five engines. Including a supercharged 6.2-liter HEMI®, two mild hybrid versions, and an available four-corner air suspension that makes the ride easier and helps improve fuel economy. In the midsize SUV competition, the all-new Jeep Grand Cherokee L is an instant winner with available seating for up to seven, and it can handle the toughest off-road situations. And the legendary Jeep Wrangler has once again proven that it is tough enough to win the compact SUV category.
At Larchmont Chrysler Jeep Dodge Ram near Yonkers, NY, our Jeep dealership has the amazing 2022 Grand Wagoneer, 2022 Ram 1500, 2022 Jeep Grand Cherokee L, and 2022 Jeep Wrangler.
2022 Grand Wagoneer
The Grand Wagoneer is making its debut in the NEMPA Winter Driving Competition, earning the brand a significant victory. The Grand Wagoneer forges a new route that establishes a new benchmark for elegance, authenticity, and contemporary mobility by building on a rich tradition of premium American craft while offering new levels of comfort, legendary 4x4 capabilities, and customer service. Offering a premium and unique customer experience, Grand Wagoneer introduces customers to a capable, innovative, and authentic SUV with premium design and technology. Combining these features with strong off-road capabilities, the Grand Wagoneer builds on the original premium SUV, defining the next generation of the American icon.
2022 Ram 1500
The Ram 1500 wins NEMPA's Truck of the Year award for the second time in two years. The 2022 Ram 1500 is a pickup truck with features that have never been available, setting an unwavering standard for strength, technology, performance, efficiency, and convenience. The Ram 1500 can carry 2,300 pounds of cargo and tow up to 12,750 pounds. The eTorque 48-volt mild hybrid system offers improved fuel efficiency in both V-6 (standard) and V-8 variants. With unique technology and performance from the factory, the Ram 1500 Laramie G/T and Ram 1500 Rebel G/T further establish the Ram Truck brand as the leader in off-road and performance vehicles in North America while remaining loyal to the hardworking nature of the Ram 1500.
2022 Jeep Grand Cherokee L
The Jeep Grand Cherokee series spans five generations and now features the three-row Grand Cherokee L. To satisfy the growing demands of Jeep consumers who requested additional functionality and capacity, the Grand Cherokee L made its debut in 2021. The Grand Cherokee L, which has seating for up to seven people and is designed to maximize overall passenger comfort, provides uncompromised third-row capability and improved cargo capacity. The Jeep Grand Cherokee L sports more than 110 cutting-edge safety and security features and premium interior and exterior design.
2022 Jeep Wrangler
The iconic Jeep Wrangler, the most powerful and recognized vehicle in the world, offers unmatched off-road capability and is built with more than eighty years of 4x4 development experience. Powertrain options consist of a 3.6-liter Pentastar V-6, a 2.0-liter turbocharged inline-four, a 6.4-liter V-8, and the first-ever electrified Wrangler 4xe to use a 2.0-liter gas engine turbocharged, two electric motors and a high-voltage battery to provide 21 miles of all-electric range and 49 miles per gallon equivalent (MPGe).
Visit us today to schedule a test drive!