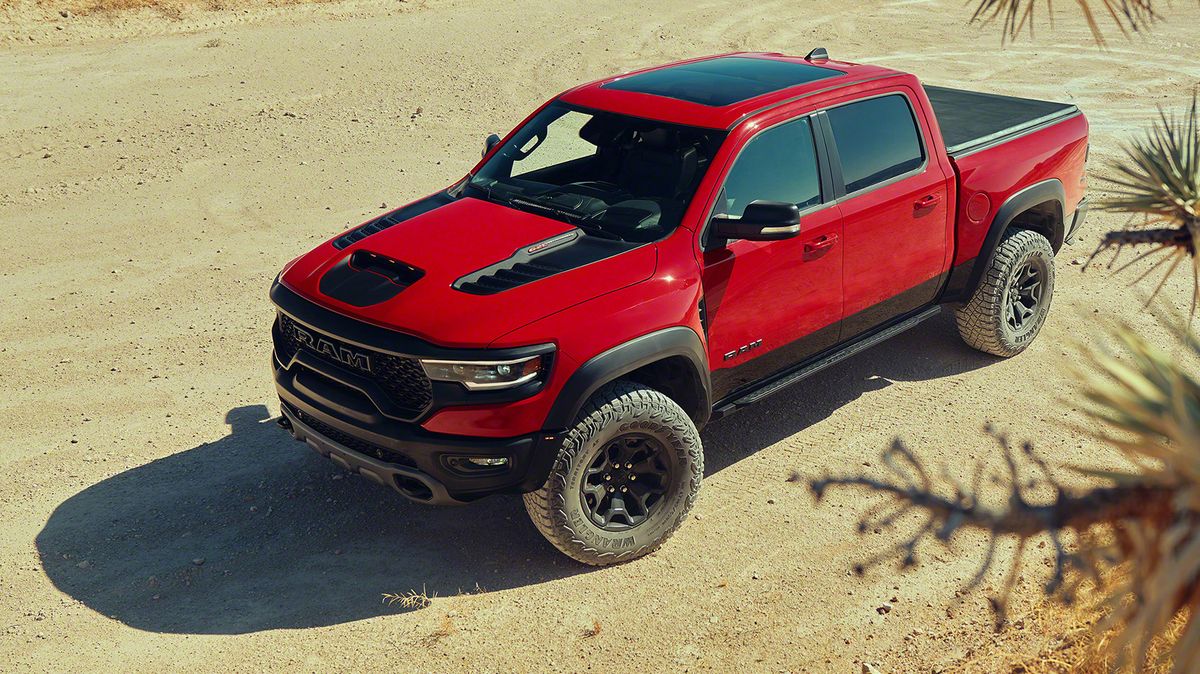 The 2021 Ram 1500 TRX is making a lot of noise in its very first year. The award-winning Ram truck has recently added another feather to its cap by winning the "Truck of the Year" title from Rocky Mountain Automotive Press (RMAP). 
RMAP recognizes vehicles that provide an excellent combination of value and features in the Denver Region. Leading journalists in the industry analyze the standout features from a long list of cars and review how they perform on the rugged roads of Rocky Mountain. After an elaborate testing and voting process, the 2021 Ram 1500 TRX has been crowned the "Truck of the Year." 
If you're in and around Larchmont, NY, and want to know more about the popular Ram truck, read on. 
2021 Ram 1500 TRX: All the exciting features
The new Ram 1500 TRX sees a marked improvement over an already excellent Ram 1500. The new truck comes with an ultra-powerful supercharged 6.2-liter HEMI® V-8 engine with 702-horsepower and 650 lb.-ft. of torque. It also comes with a ground clearance of 11.8 inches, thanks to a 2-inch ride height increase. The powertrain and ride height supply the power and efficiency needed to trump the roughest of roads and terrains. The truck features a maximum towing ability of 8,100 pounds and a maximum payload capacity of 1,310 pounds. 
The off-roader is as fast as it is powerful. The Ram 1500 TRX can go from 0 to 60mph in just 4.5 seconds and reaches 100 mph in just 10.5 seconds. 
A luxurious and refined interior complements the hourglass design and reinforced steel structure. It comes paired with Uconnect 4C and an incredible 12-inch touchscreen with split-screen functionality. Know & Go mobile app makes its debut in this truck, helping people get the most out of their ride: cruise control, forward collision warning (FCW), and blind-spot monitoring round off the security features. 
The Rocky Mountain Automotive Press "Truck of the Year" winner is an off-road champion. If you're in and around Larchmont, White Plains, Yonkers, NY, or near Greenwich, CT, want to get hold of the powerful Ram 1500 TRX, Larchmont Chrysler Jeep Dodge Ram is your best bet. As a leading Ram dealership, we have the 2021 Ram 1500 TRX and other new Ram trucks for sale. We'd love to have you over and help you find the vehicle you've looking for. To schedule a visit, get in touch with 1500 TRX, Larchmont Chrysler Jeep Dodge Ram today!