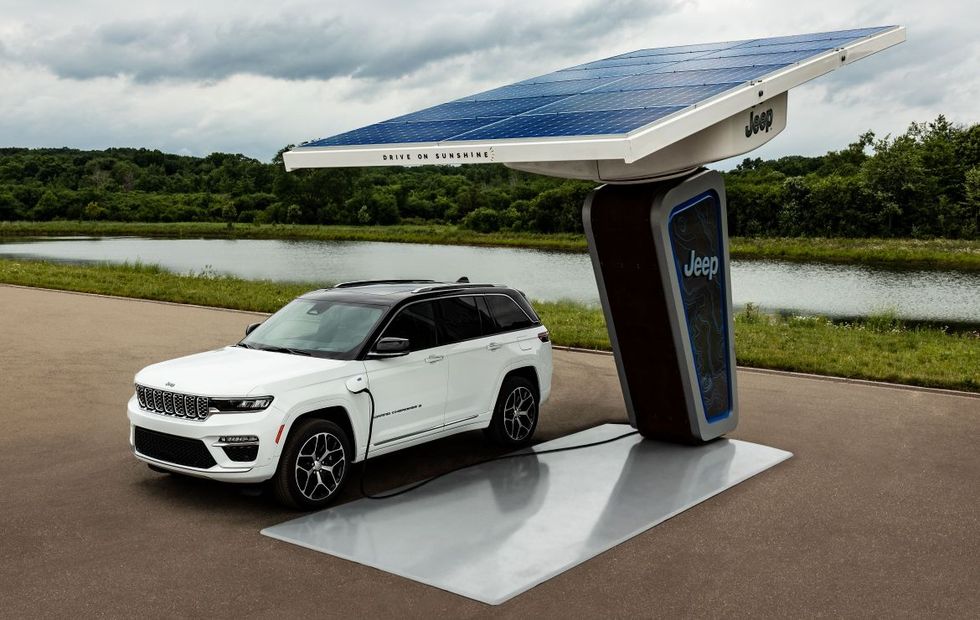 2022 Jeep Grand Cherokee 4xe Steps Out in a Stunning Fashion
Ever since its introduction in 1992, the Jeep Grand Cherokee has delighted both owners and industry experts. One of the most awarded Jeep SUVs is now getting a new electric DNA. Jeep has recently released images of the 2022 Jeep Grand Cherokee 4xe, which is a part of the company's move towards a zero-emission future.
So if you're in Larchmont, NY, and looking to buy a sustainable ride, this might be the one for you. 
Why makes the 2022 Jeep Grand Cherokee 4xe so exciting?
This electric Jeep is based on the company's 80-year history, with ideas centered on agility and quality. The Jeep arrives with a solar-enhanced charger that corresponds with the company's green values, which will push the industry to embrace an eco-friendly worldview. This 2022 Jeep Grand Cherokee 4xe has more refined and contemporary features than its earlier iterations, making it a must-have for anybody seeking a reliable Jeep experience.
This new Jeep SUV has a new C-pillar design with a distinctive roof almost touching down to the end of the greenhouse before cutting back to the tailgate. The grille and headlights are maintained from prior models since they are the Jeep's trademark appearance.
The 2022 Grand Cherokee 4xe is expected to be equipped with a strong 375 horsepower and 470 pound-feet torque motor for a smooth ride. In all likelihood, it will be driven by the Wrangler 4xe's formidable gasoline-electric hybrid powertrain. 
Some of these combinations may see changes as more information becomes available before the formal launch. The 2022 Grand Cherokee 4xe was slated to be unveiled in its entirety at the upcoming New York Auto Show, which has now been canceled due to the delta variant of COVID-19. 
Regardless, the new 2022 Grand Cherokee 4xe will be launching soon, and it so far ticks all the right boxes. If you want to make the SUV your own, you'll need a quality Jeep dealership to help you. Larchmont Chrysler Jeep Dodge Ram is the leading Jeep dealer in Larchmont, White Plains, Yonkers, NY, and near Greenwich, CT. We'll have the 2022 Grand Cherokee 4xe for sale, and we'd love to see you checking our inventory. We have Jeep lease deals to help our customers, and you can even trade-in your vehicle to know its worth. To schedule a visit to Larchmont Chrysler Jeep Dodge Ram, get in touch with us today!