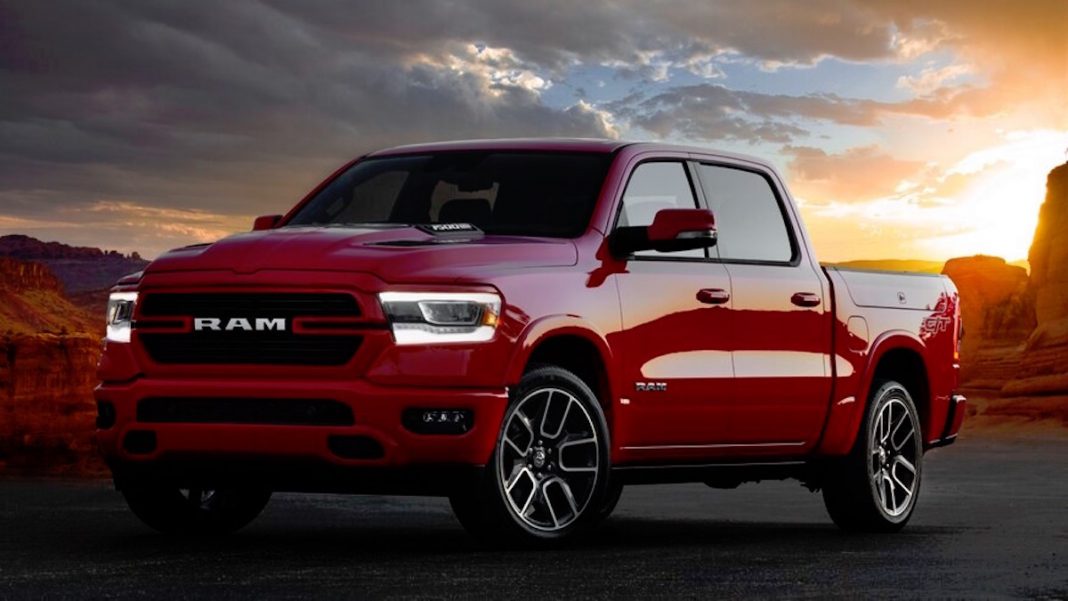 All Ram 1500 Laramie and Rebel lovers rejoice because your favorite vehicles just got an upgrade! Yes, you heard it right. The 2022 versions of ram 1500 Laramie and Rebel get their own G/T versions, resulting in huge performance and exterior upgrades. 
The 2022 Ram 1500 Laramie G/T and the 2022 Ram 1500 Rebel G/T, which will soon hit the market(3rd quarter of 2021), will be available at the starting prices of $55,480 and $55,375, respectively. 
What's new in the Ram 1500 G/T versions?
Ram trucks that have always been known for their strong built, high engine performance, huge interior space, and stylish exterior have been upgraded to be all that and much better in their new 2022 G/T versions.  These all-new models have made the performance features and the exterior of the truck all the more praiseworthy. The G/T models are designed with a V8, 5.7 liters eTorque mildly hybrid assistance system that creates 291 kilowatts and 556 Newton-meters of Torque. 
When it comes to upgrades in performance, the G/T models leave no stone unturned to provide the best for every penny the consumer pays. These models come with an upgraded cold-air intake, and cat-back exhaust mechanism, along with a console-controlled floor shifter, new paddle shifters, and the addition of performance pages to enhance the infomercial system. 
The exterior has been upgraded with a stylish hood loaded with extra vents, and the rear fenders have been modified with G/T decals.
The already super stylish and luxurious interiors of the Ram 1500 Laramie and Rebel have been further enhanced by the addition of a G/T logo on the bucket seats of the trucks, placement of all-weather floor mats that make the vehicle fit for any journey, and pedal coverings to make them more long-lasting and comfortable.
Why you should invest in the all-new Ram 1500 Laramie and Rebel G/T versions:
It is no secret that Ram is known for being one of the best truck manufacturers in the market. Even during the pandemic, the sales of this company have been consistently outstanding, and Ram has already delivered 313,068 trucks in the first two quarters of 2021, showing a 27 percent increase in its sales compared to the first two quarters of 2020. With the introduction of the G/T models, which are a steal at their price, and the best of best, since the already popular models of Laramie and Rebel have been upgraded with even better performance and exterior features. 
Larchmont Chrysler Jeep Dodge Ram:
If you are looking for New Ram Truck for sale near White Plains, NY, or a Ram dealership near Greenwich, CT, that offers great trade-in your vehicle packages, and Ram deals, then look no more. 
Visit the Larchmont Chrysler Jeep Dodge Ram dealership in Larchmont, NY, and get your hands on the Ram vehicle of your dreams at the most affordable market rates and leasing plans.