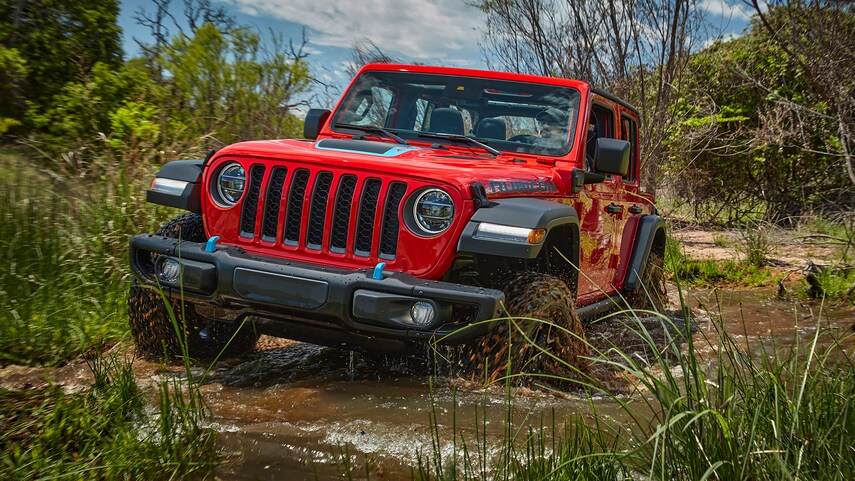 The Jeep brand's social media video "Earth Odyssey" was a fun one to watch for many viewers. The video introduced the Wrangler 4xe exploring several different climates and landscapes. Animals were involved in the quest, singing along to the classical music of Also Sprach Zarathustra. The latest social media video comes with an even more exciting theme. 
The video titled "Earth Day: Video Conference Call" brings together various animals of the world on a video call. This was a way for Jeep to mark the arrival of the new 2021 Jeep Wrangler 4xe. This video features animals including owls, snakes, apes, elephants, peacocks, wolves, lions, and many more. These animals faced several technical issues encountered by humans. These issues range from muting their microphones to not being able to navigate the platform.
The 2021 Jeep Wrangler 4xe offers unique on- and off-road capabilities. It comes with the most advanced powertrain for any Jeep Wrangler made. This powertrain maximizes efficiency and delivers pure electric operations. The electric motors in the 2021 Wrangler 4xe deliver torque as soon as the driver demands it. Electrification and natural 4x4 technology combine effectively to make this vehicle outstanding. 
It's time to get your new Jeep SUV, and the best Jeep dealership to do so is Larchmont Chrysler Jeep Dodge Ram. We are the best Jeep dealer in Larchmont, NY. We boast of an inventory filled with the new Jeep SUV for sale, including the 2021 Jeep Wrangler 4xe for purchase. Suppose you're looking for the top Jeep dealer near White Plains, Yonkers, NY, and near Greenwich, CT. In that case, we're always here to assist you! You can also schedule a test drive with us. We assure you of a great experience.