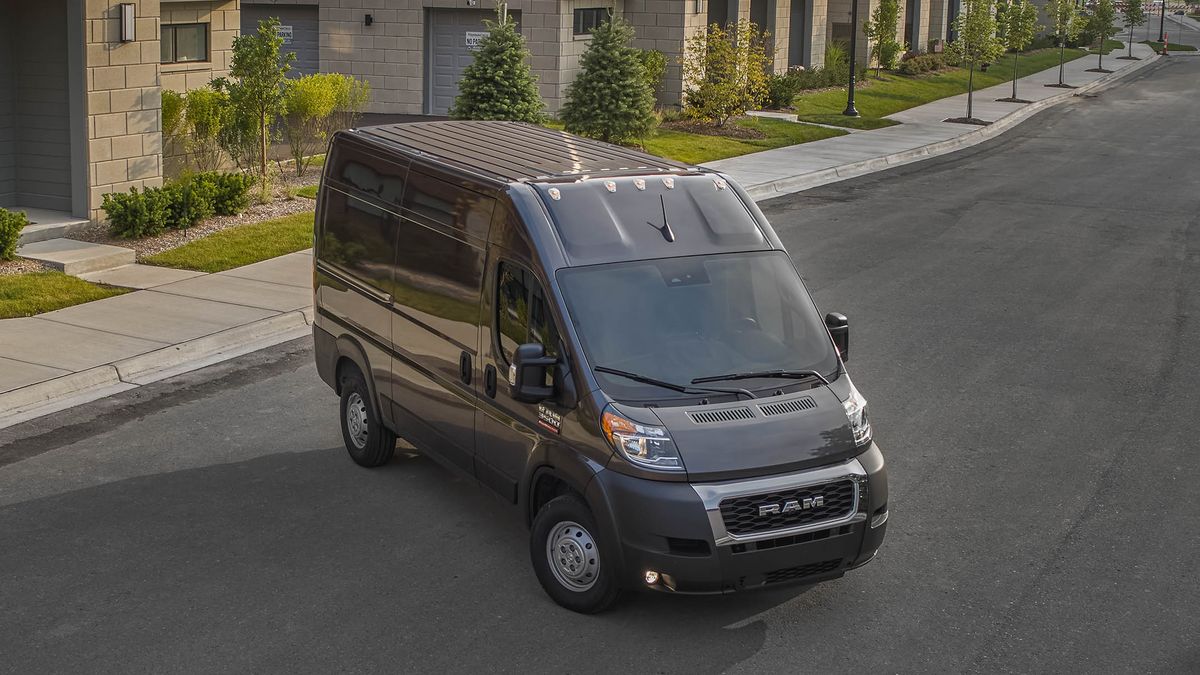 There is competition between automobile companies in this modern era to go as far as possible to provide you with great cars. SUVs, Jeeps, and Vans are a pretty popular option among families and people who like to travel a lot since they are comparatively more comfortable. They also provide more space for people to fit in and are even capable of turning into a Campervan. If you live in Larchmont, NY, you really should check out our new 2022 Ram ProMaster, as it is the best option as a family car or a campervan. It has evolved in the areas of Safety, Comfort, Connectivity. Not just that but, it is now far more efficient so that it can accommodate everyone regardless of what their daily routine is. It has become advanced not just technologically but also physically.  If you want to know about its advancements and upgrades, keep on reading and see for yourself why it should be your first choice. You can also check up on Ram reviews and know how it has never disappointed its customers. While even then, the company is always taking their client's opinion and input which puts you in a position where you are always looking out for a New Ram Truck for sale.
Technological Advancements:
As per the need of this era where cars are also becoming smart, our 2022 Ram ProMaster is capable of leaving you speechless by providing Full-Speed Forward Collision Warning, post-collision braking, Drowsiness Detection, Traffic Sign Recognition, rear camera with dynamic gridlines, and various other similar safety features. Another feature that holds great significance in terms of safety is the electric parking brake that the car comes equipped with. However, that is not the only area it is admired for. The driver-assist technology coupled with all other features adds to the safety of the car and makes the driving experience a whole lot better.  To appeal to the campers, they now get a 10-inch screen, a 7-inch screen for driver, and a 3.5 screen that can be connected to your phones using Uconnect.
In addition to this, the car is equipped with a wireless charger, apple pay, and Alexa as an assistant, which makes the experience more worthwhile. 
Engine Superiority:
This van is truly powerful, and how do you know that? By knowing that it carries an award-winning 3.6-liter Pentastar V-6 engine and TorqueFlite nine-speed automatic transmission, it makes it smooth and lets you enjoy the drive. Speaking of its smooth drive, we should also note its Electric rack-and-pinion power steering system, which, together with other features, brings together the entire driving experience. Other features include an increased seating space while now allows three people to be seated in the second row.
The good news for you is that at Larchmont Chrysler Jeep Dodge Ram, we have the new 2022 Ram ProMaster T for sale, and you can contact any Ram dealership near you and Trade-in your vehicle for a new van. We assure you that we are one of the best Ram dealers and will value your Trade-In and assist you in the best way possible. Get in touch with us for further queries. 
Larchmont Chrysler-Jeep-Dodge
Address: 2533 Boston Post Rd
Larchmont, NY 10538-3443
Sales: 914-246-8374
Service: 914-246-8873
Parts: 914-365-837