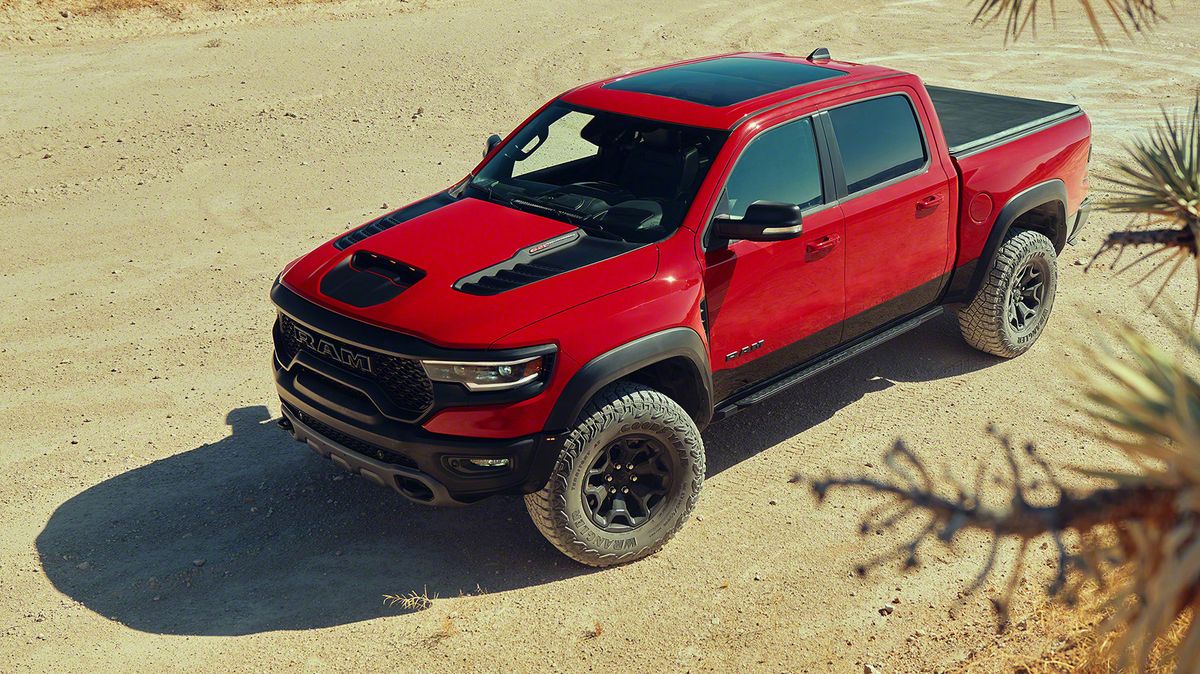 Ram has consistently put forward some of the most powerful trucks in the market, and it has significant reasons to celebrate the arrival of 2021. MotorTrend has recognized the 2021 Ram 1500 TRX as the 2021 Truck of the Year®. What's more rewarding is that Ram is the only brand to have won the 'best of the year' award three consecutive times. Ram 1500 received the award in 2019, while the Ram Heavy Duty bagged it in 2020. 
2021 Ram 1500 TRX is a worthy addition to a long line of award-winning trucks in Ram's short history of 11 years. The Ram 1500 TRX was tested for its quality, value, and impact, and as expected, it impressed one and all. People took notice of the truck's potent presence on the road. If you're in Larchmont, NY, and want to know more about it, read on.
2021 Ram 1500 TRX: Key Features
The Ram 1500 TRX is all about sheer power. It comes with a 6.2-liter supercharged HEMI® V-8 engine with 702 horsepower and 650 lb.-ft. of torque. The 1500 TRX can reach 60 mph in just 4.5 seconds and 100 mph in 10.5 seconds. It has a high speed of 118 mph, making it one of the world's fastest trucks. It has a maximum towing capacity of 8,100 pounds and a maximum payload capacity of 1,310 pounds. 
Features like five-link coil suspension 2021 Ram 1500 TRX provides unparalleled handling on rough outdoors. If you want to push the desert experience to the extreme, there's always the Baja drive mode. The 2021 Ram 1500 TRX is 8 inches wider than other Ram 1500 models. It comes with an enhanced steel frame and an hourglass design with composite flares. 
The Ram 1500 TRX is not just a powerful beast on the outside. It's also one of the most spacious and luxurious trucks on the inside. It has over 100 safety features ready to provide you an efficient driving experience.
If you want to get your hands on the award-winning 2021 Ram 1500 TRX, you will need a quality Ram dealership to help you out. When it comes to customers in Larchmont, White Plains, Yonkers, NY, or near Greenwich, CT, Larchmont Chrysler Jeep Dodge Ram becomes their go-to option. We make it our business to provide a transparent and hassle-free buying experience to our customers. Larchmont Chrysler Jeep Dodge Ram has new Ram trucks for sale. So drop by to check our new Ram inventory. Call us to book a test drive today!