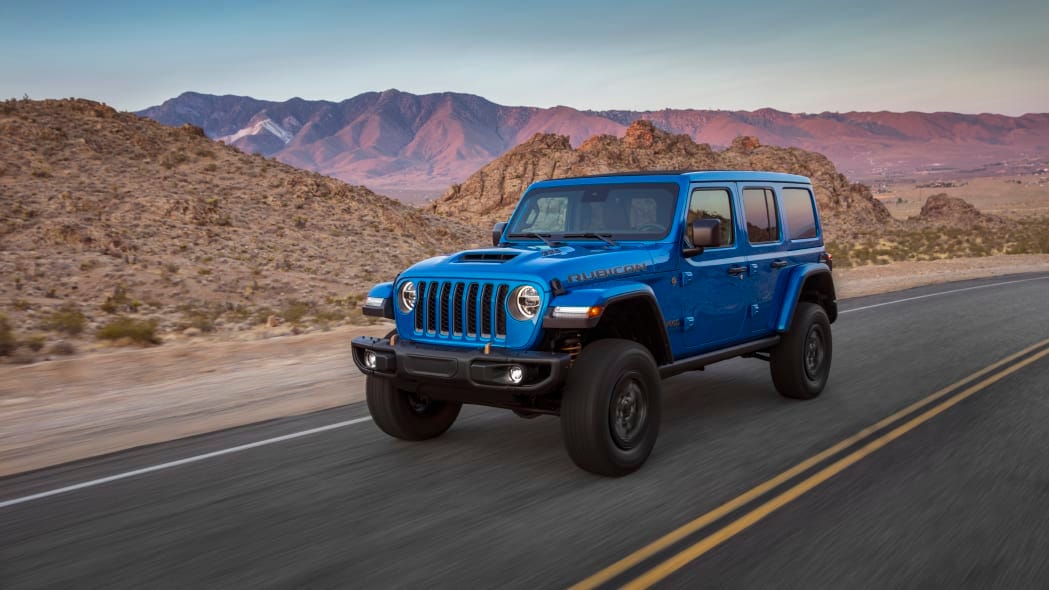 If you are an adrenaline junkie and love a great outdoor journey, you should probably invest in a vehicle that will be able to take you on the most rugged of the landscapes and the toughest terrains without any hassle. Cars with a good and efficient engine capacity are good for such purposes, as are jeeps due to their short wheelbase which makes them ideal for off-road journeys. However, why should one compromise on either of the two when one can opt for a vehicle that offers the best of both worlds. The release of the new 2022 Jeep® Wrangler 4xe makes this possible.  If you are on the lookout for New Jeep SUV for sale and are searching for good jeep reviews, you have stumbled upon the right place. The 2022 Jeep® Wrangler 4xe for sale can be your best friend on the highest of altitudes offering you the most efficient as well as the most peaceful journey that you may have dreamed of. If that's not what gets a jeep on a top 10 list for Wards, we don't know what will.
Unparallel Propulsion System:
The jeep wrangler has always been one of the most superior off-roaders of all time. The propulsion system for this new 2022 model of jeep wrangler is equipped with two electric motors one of which is an I-4 engine with an engine capacity of two liters. The other one is an 8-speed automatic transmission which is what brings together the efficiency of the vehicle on off-road journeys with a peaceful atmosphere that is maintained with a silent driving experience which is not always the case with most jeeps. This also enables the gears which include axles on the front and on the back to keep running, and also provides the vehicle with the ability to traverse around 30 inches of water on the road. In addition to all this, the vehicle comes with multiple select modes which include Hybrid, Electric, and eSave, which enables the battery life to last longer. The 17-kilowatt hour battery pack for this vehicle is capable of recharging in about 2 hours on 220 volts and takes around 12 hours for recharging on 110 volts of household power. 
Environmentally Friendly:
In addition to being a great friend to you on off-road trips, the 2022 Jeep® Wrangler 4xe is also incredibly friendly to the environment, unlike most other vehicles. Unlike most jeeps that are often associated with producing a lot of road noise hence contributing to noise pollution, the 2022 model is capable of providing the most exceptional off-road driving experience with almost total silence. Not to add, its battery-electric eSelect mode also helps to prevent pollution and thus helps conserve the environment. It is no wonder that the vehicle became such a big hit with customers ever since its great launch. 
If you want to trade in your vehicle or are just looking for a Jeep dealership near New York, look no further. If you live in Larchmont, NY, we at Larchmont Chrysler Jeep Dodge Ram have got you covered. We have the best SUVs' for sale as well as offer the best Jeep lease deals. Head over to our dealership or contact us for more information. 
Address: 2533 Boston Post Rd
Larchmont, NY 10538-3443
Sales: 914-246-8374
Service: 914-246-8873
Parts: 914-365-8371