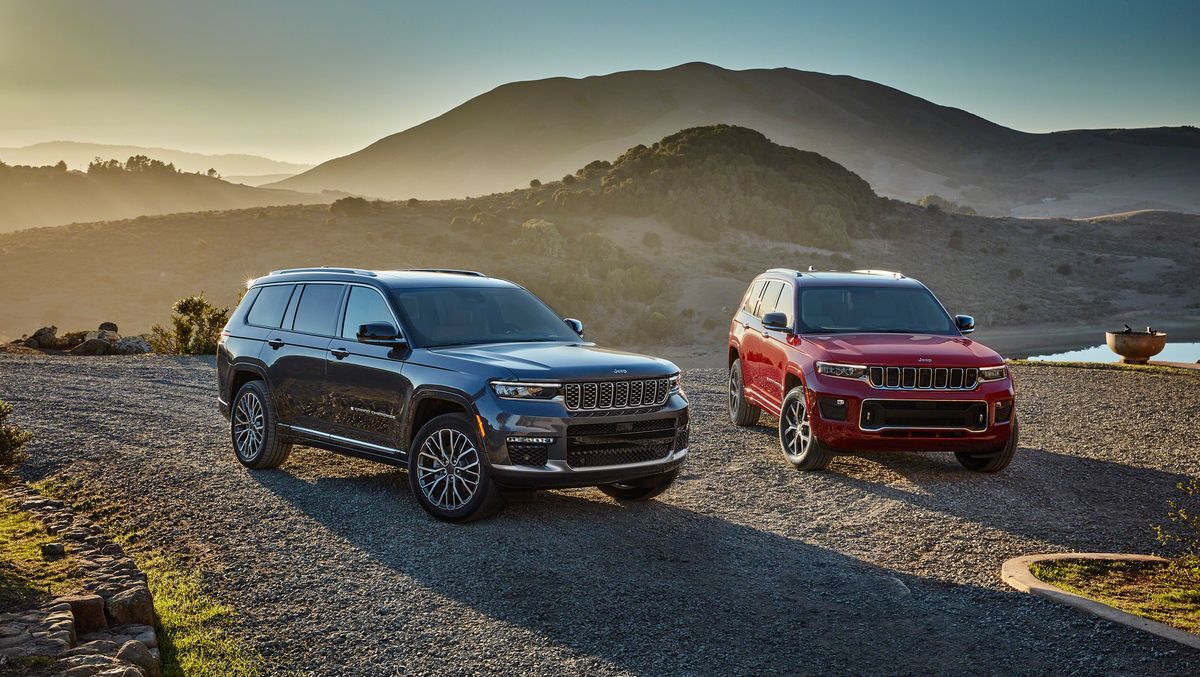 With its new collection of SUVs in the dealership, Jeep ushers in a new regime in the automotive market. These SUVs with unique 4x4 systems improve adventurous off-road and on-road driving experiences. With this and other features, owners of the 2021 Jeep Grand Cherokee and the Grand Cherokee L enjoy a great deal of sophistication driving these SUVs. 
2021 Jeep Grand Cherokee
The 2021 Jeep Grand Cherokee is an SUV with an actual 4x4 capability. The Jeep Grand Cherokee sets itself out as an SUV capable of off-road and towing prowess. This Jeep appeals to drivers with zeal to go on adventures. This ride is excellent for individuals looking to get an SUV with an additional grunt.
The Jeep can balance off-road capability with refined on-road ethics. There is a standard V-6 engine for domestic uses and a V-8 variant for additional power. Owners get deserved comfort when behind the wheel. The interior upholstery is made of quality and luxurious touch.
2021 Jeep Grand Cherokee L
The 2021 Cherokee L is an improved upgrade of the 2021 Grand Cherokee. It is available with an array of advanced driving and safety features, including adaptive cruise, Quadra-lift air suspension, blind-spot monitoring, and more.
The Cherokee L is available with a base 3.6-liter V-6 engine paired with 293 horsepower and 260 lb-ft torque. Likewise, there is an optional 5.7-liter V-8 engine matched with 357 horsepower and 390 lb-ft torque. Both V-6 and V-8 engine variants are combined with an eight-speed automatic transmission.
Despite its powerful performance, it emits little or inaudible noise. The Grand Cherokee L comes with a third-row seat which allocates enough space for everyone on board. It hosts up to 5-7 passengers. Modern technology infotainment systems are available to keep everyone satisfied. 
It's time to get your new Jeep SUV for sale at the best Jeep dealership. Your go-to Jeep dealer is Larchmont Chrysler Jeep Dodge Ram. We are the best Jeep dealer in Larchmont, NY. We boast of an inventory filled with the new Jeep SUVs for sale, including the 2021 Jeep Grand Cherokee L. 
Read our Jeep reviews and pick the best vehicle in our lot. What's more? You can also trade-in your vehicle at Larchmont Chrysler Jeep Dodge Ram. Once you value your trade-in with our premium tool, you can work with our experts to get the best deals. Suppose you're looking for the top Jeep dealer near White Plains, Yonkers, NY, and near Greenwich, CT. In that case, we're always here to assist you!