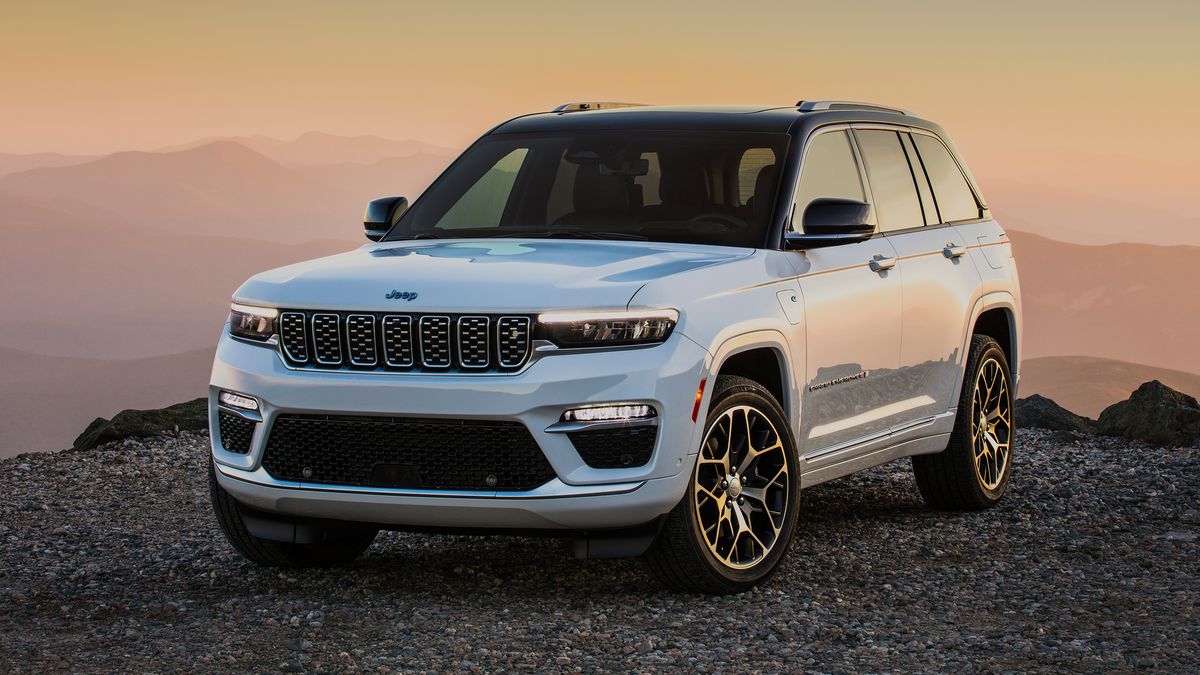 As technology is advancing worldwide, innovations and the latest technological advances are also being applied in vehicles. So that they can accommodate the comfort, luxury, great performance level that the consumers wish for. One example is the new 2022 Jeep® Grand Cherokee from Larchmont Chrysler Jeep Dodge Ram that has the finest of features that can be imagined in an SUV. If you are searching for the latest SUVs for sale, you should undoubtedly consider the 2022 jeep grand Cherokee because this is the car that will redefine the world of SUVs.
Latest Technology Upgrade:
This Jeep® company is well-known for its cars' excellent performance and amazing features, and the 2022 Jeep® Grand Cherokee is no exception. The latest features present in this model are its 5.7 L V-8 engine which is a compelling one for an SUV, and this will give an excellent review by the owner because the pickup and top speed of this car would be amazing. Other than this, it has air suspensions which is a unique and excellent upgrade as due to these suspensions, this car can be driven on rough terrains easily. Moreover, it has a fantastic ground clearance and stability, due to which the riders will feel the car is in control and smoothly driven even at very high speeds. It is equipped with a new plug-in hybrid powertrain which makes the vehicle even better. The 2022 Jeep® Grand Cherokee model also has an increased kilometers range that a car can travel on electric. Hence, it will become easy to easily go on long journeys in these cars, with better efficiency. The performance of the vehicle has also been upgraded in the new model, like there is more improved handling, acceleration, braking, etc. The GPS installed is also perfect because it helps in high lands as well. Additionally, there are around 110 security measures that have been installed in the 2022 Jeep® Grand Cherokee for customers' safety. The addition of a 360-degree camera and night visions camera makes the ride all the safer and easier, even in the darkest of paths.
Looks and Feasibility:
The company has worked a lot on the new model's look to make it unique and a model that attracts everyone. The finish of the paint is unmatched, plus the design of the front and backlights, which are installed, give the vehicle a super luxurious and sleek look. Moreover, it comes equipped with a large display at the front and screens with built-in amazon fire TV at the back for the passengers, and this makes the long journeys easier. Other than this, the car is very spacious for passengers to sit comfortably and can adjust their seats as they want to. The car has a sporty look with beautiful rims installed.
Your Dream Car awaits at the Larchmont Chrysler Jeep Dodge Ram in Larchmont, NY!
These are the features of this new jeep. If you are looking to buy one, you can contact the Jeep dealership in Larchmont, NY, near White Plains, NY, Yonkers, NY, and Greenwich, CT. For you, we also have Jeep lease deals which you may like. You can check out the reviews as well of our satisfied clients. We also trade in your vehicle and you can get the worth of the vehicle by asking the question on our website like what's the worth of my vehicle. Visit us today at 2533 Boston Post Rd Larchmont, NY 10538-3443 
to make the purchase or call us at 914-246-8374